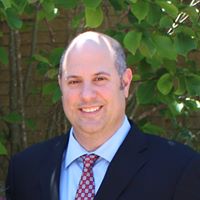 Jeff Rayman
Mr. Jeff Rayman, CFA, RTRP, CTP is the current owner of Rayman Financial Solutions, Inc. (Rayman Financial), a full service accounting firm specializing in Accounting and Finance for small businesses.  Mr. Rayman was previously the Chief Financial Officer of a Commercial Construction Company in Atlanta, GA were he was responsible for directing the organization's overall financial strategies and policies, human resources and information technology.  This prior employer is currently a customer of Rayman Financial.
Prior to his Senior Executive position at the Commercial Construction Company, Mr. Rayman was the Financial Manager of a telecommunications construction company in Atlanta, GA.  In this capacity, Mr. Rayman oversaw overall financial operations, treasury operation, mergers & acquisition due diligence, commercial and health insurance.  The Former President of this prior Company opened another telecommunication business and is a customer of Rayman Financial.
Prior to joining the telecom firm, Mr. Rayman was a Financial Administrator for a contingency based audit firm were he was an integral part in the initial public offering of the Company.   In addition, he was responsible for budgeting, forecasting & financial reporting.
In addition, Mr. Rayman was a consultant in Atlanta, GA that analyzed financial performance, capital structure, corporate polices of public traded companies.
Prior to moving to Atlanta, GA, Mr. Rayman was an Institutional Broker in Southfield, MI where he obtained his Series 7 & 63 licenses.
Mr. Rayman received an M.B.A in Finance from Georgia State University, a B.A in Finance with honors from Michigan State University and is a CFA (Chartered Financial Analyst) charter holder (http://www.cfainstitute.org/investors).  Mr. Rayman also instructs a yearly CFA course covering capital budgeting, warrants and mergers & acquisitions.
If you need to reach the President regarding any questions, please email him at:  jeff@raymanfinancial.com
Next Steps...
Contact us for a consultation today!